Ryan is the Midday Host of the Inside Drive, weekdays on ESPN Northwest Florida.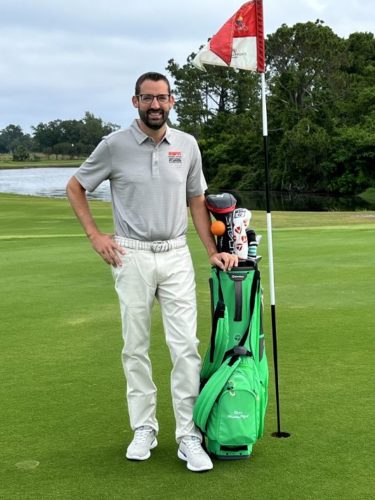 He's has been in the golf business his whole life. Growing up in New Jersey, Ryan was an avid junior golfer and played at a high level through High School. Starting his golf career at Mendham Golf & Tennis club in New Jersey, he knew he wanted to pursue a career in the golf business. Ryan attended Coastal Carolina University where he studied Business Management and Professional Golf Management. Upon graduating Ryan obtained a Bachelor of Science in Business Administration and was
elected to PGA Membership. From there he worked at private clubs both in New Jersey and South Carolina as an assistant golf professional as well as Head Golf Professional/General Manager. With an extensive background in golf club management, serving a many different types of golf facilities including high-end private, semi-private, as well as resort, Ryan has a wealth of information in
agronomy, golf operations, marketing, membership sales and service, events, merchandising, and food and beverage. Ryan was nominated for 2017 KemperSports General Manager of the Year and Alabama, NW-Florida PGA Section Merchandiser of the Year – Resort. Ryan also has many articles published in PGA Magazine, with the National Golf Foundation, and several other articles in various golf publications.
Introduced to radio young in his career, Ryan has done live shows in both New Jersey, Georgia, as well as with ESPN NW Florida before starting his own show May 1, 2023, The Inside Drive. Ryan lives in Panama City Beach along with his wife Beth, who own a Real Estate company, Beach House Sales & Development, and his two children Ryan (11-year-old girl) and Liam (8 year old boy). Ryan enjoys coaching multiple youth sports and enjoying all the wonderful things Panama City Beach and Bay County have to offer.